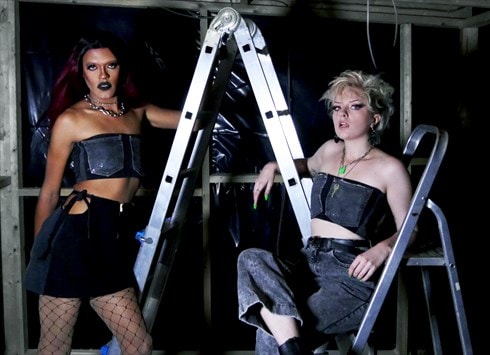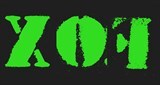 Burgess Hill, UK
XOF was started in June 2020 as a passion project with intentions of making the fashion industry more...
WHO IS XOF?
Hi, my name's Aly and I am the creator of XOF. XOF was started in June 2020 and was launched on www.xofclothing.com and is now also selling on ASOS Marketplace!
Our key values at XOF are:
Sustainability
In 2020 I've become increasingly aware of the need for sustainable fashion, with some sources stating that the fast fashion industry accounts for 10% of global greenhouse emissions. We try to practice sustainability not only through the materials we use (100% recycled denim) but also through how we run XOF daily. Some of the main practices we include are: carefully arranging patterns when cutting fabric to ensure we have minimal waste (we are also working on a zero waste range!), using 100% recyclable packaging when shipping our products and buying haberdashery in bulk from local suppliers to cut down on packaging and carbon footprint from delivery.
Inclusivity
While a lot of brands strive for diversity, I want to go deeper than that. XOF is for everyone, any gender, sexuality, race, size etc. When we talk about a lack of inclusivity in fashion we often point to runways and advertising, which admittedly in the past few years has become more inclusive with one source showing that 38.8% of models of the Fall runways 2019 were nonwhite, a 2.7% increase from the previous year. However it is still glaringly obvious that the fashion industry is run by white, cis men. While XOF is still a very small brand and does not have the resources to hire all of the models we'd love to, we are taking steps to try to be as inclusive as possible and try to amplify the voice of minorities, especially through social media. One thing we pride ourselves on is our ability to be size and body shape inclusive, since all of our items are made to order we can alter patterns to fit you (for example in you are in-between sizes or would like shorter straps on a top for more coverage).
Quality
As someone who is morally opposed to fast fashion, I am also morally opposed to clothing with a short life span. One study found that in the UK as much as 73% of clothing was never worn in 2017. Our goal is to make your XOF pieces last as long as possible, therefore we do quality checks of our denim before it is made into clothing (insure it has no holes and is not getting thin) and quality check of our pieces after they are made (checking the strength of the stitching, checking for loose threads and fraying). Most of our pieces are also somewhat adjustable because we know it's very normal for people fluctuate in weight. We also put love and care into the designs of our items, making styles we think our timeless and that we'll want to be wearing for many years to come.
We hope you love the XOF collection so far and I can't wait to see you in our pieces!
Aly <3