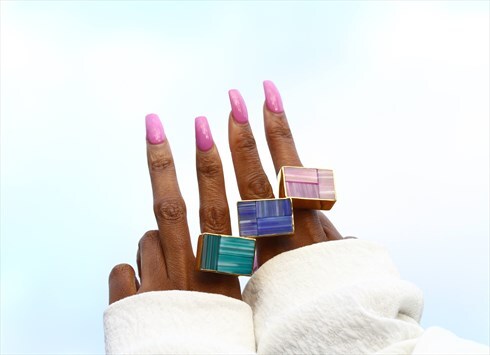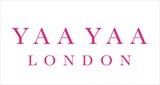 Woking, UK
Designed as colourful gemstone jewellery for those that know how to wear colour well, YAA YAA LONDON...
Hello, my name is Yvonne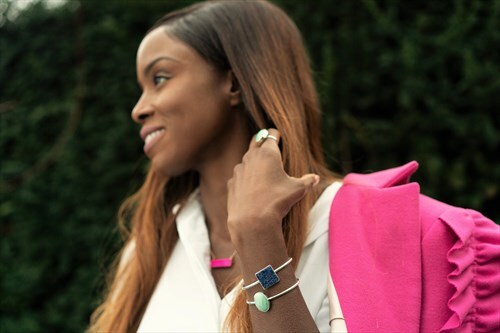 Although I initially wanted a more creative/fashion-based career as a youngster, I was encouraged by my parents to start with what, at the time, was deemed to be a more 'stable' career path. As I look back, I am very glad that I took their well-intentioned advice. Starting my working life as a legal PA is something I wouldn't change – among its benefits, it teaches you to have a meticulous eye for detail, be business savvy, think on your feet, be observant and to work well under pressure. These are all things that have helped me with my vibrantly coloured gemstone jewellery brand.
I would often wear bright, well-put-together outfits to the office and a number of colleagues would very kindly comment that I always dressed so well and in lovely colours. This was often followed by 'you should be a stylist' – so that's what I did; I styled people and did their makeup alongside my legal PA job. I know that colourful jewellery completes any outfit and enhances mood.
I was always drawn to bold patterns and coloured stones and metallic, which must have come from my Ghanaian background. Although born and raised in London, the culture of Ghana is very much within me. (In Ghana, people love to make colourful stylish clothes and jewellery with individual patterns.) I would often search for jewellery but be unable to find what I was looking for. I felt there was a gap in the market for bright coloured raw and rustic coloured gemstone jewellery at affordable prices. I initially started sourcing and selling and then built up the confidence to design. This is one of the best decisions I have made.
I take inspiration from all of the vibrant and vivid colours of nature and use them in my jewellery. I prefer to sketch my designs by hand. I work with a skilled team of artisans in the design process. From time to time, they offer suggestions and alterations and I like that – I am open to improving and refining my brand. I'm pleased to say that we have built a good working relationship.
I am always drawn to vivid patterns, coloured stones and metallic. Ghanaian cloth patterns often feature geometric, circular and tear drop shapes which is reflected in my jewellery – some of the cloth designs remind me of the unique patina of agate and solar quartz.
I hope you enjoy wearing YAA YAA LONDON gemstone jewellery! Take a look at one of my favourite designs to date 'My First Love'
Yvonne x