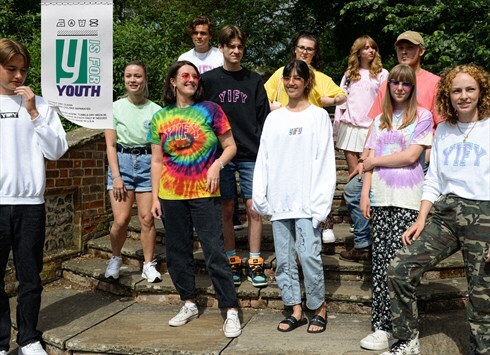 Check out our other boutique Best Days Vintage ›
VAT No: 163147421
COLCHESTER, UK
£1 of every item sold goes to help fund free counselling sessions for young people. YIFY, aka 'Y is...
Block and check
It's blog time again, and this week we've brought in a friend of ours, style guru and all round gentleman Sam Clayton.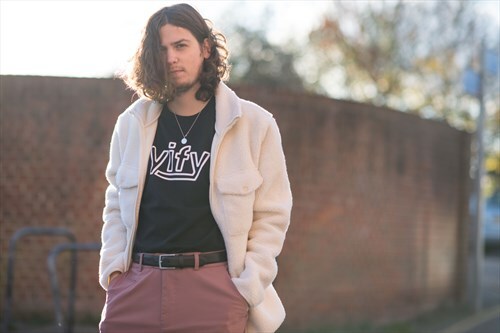 In Sam's first look, he's chosen to pair our black Classic Yify logo tee shirt with a pair of tapered smart trousers, white fleece jacket, and a naughty pair of Converse, 'Come Des Garcon' collaboration. We're loving the choice of block colours in this outfit.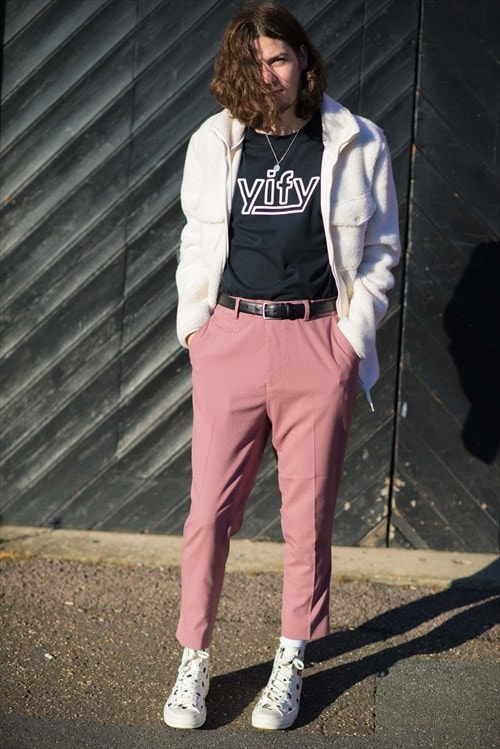 In his second look, Sam has paired our pink Yify Classic logo tee shirt with a grey checked slim fit suit, given a real retro look with rolled up sleeves, and finished off with a sexy pair of all white Dr.Martin shoes, which really pop with our white Yify logo!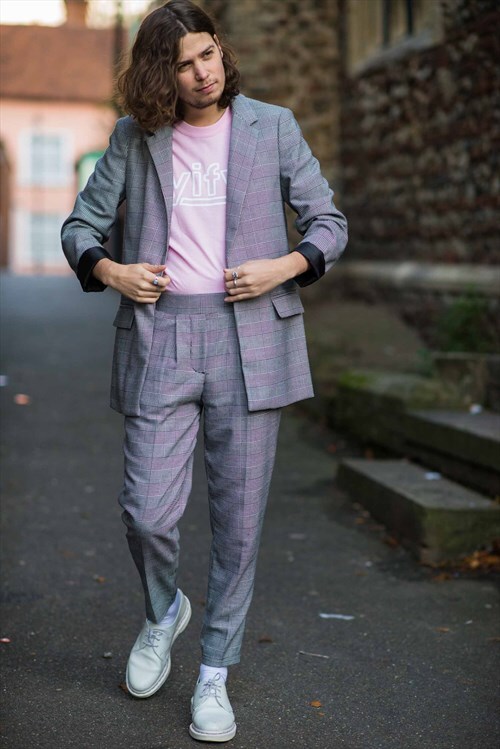 We asked Sam how he would describe his style and influences. Here's a drop of wisdom:

"I describe my style as quite androgynous. It's important to challenge yourself in fashion and be prepared to wear what you like, regardless of what others may think". (Amen brother) "Men's fashion especially can be quite limited, so it's important to shop around and see what the girls are doing and how you might be able to incorporate into your style. In terms of my influences, it changes regularly, like I say, I get a lot of it from Women's fashion. I always find certain trends/fads eventually filter through to men's fashion, so that's how I try to stay ahead of the game. If I had to highlight two current people I'm heavily influenced by, it would be Borns and Harry Styles. Both doing it their own way! Outrageously cool".
Thanks Sam for joining us for a shoot. We think you're outrageously cool, and keep pushing them boundaries!
You can follow Sam on Instagram @samlibertine