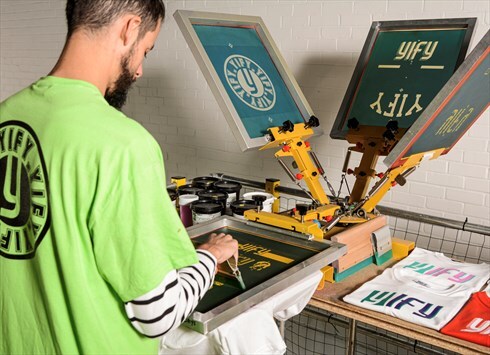 Check out our other boutique Best Days Vintage ›
VAT No: 163147421
COLCHESTER, UK
YIFY, the brand created by the youth, for the youth. All hand printed and made to order!
Positive

(47)

Neutral

(1)

Negative

(0)

Festival bum bag in black

Vintage festival tie dye t-shirt with graphic logo

Cropped T-shirt in white with graphic logo

Spell Out Logo Sweatshirt in blue

Stamp graphic logo hoodie in white.

Chalked logo t-shirt in white
Oversized stripe logo t-shirt in red

Stamp Logo Hoodie in Orange

Stamp Logo Hoodie in Orange
Oversized Patch Sweatshirt in blue

Stamp Logo Hoodie in Orange

Stripe logo T-shirt in white

Spell Out Logo Sweatshirt in red

Band Logo Sweatshirt in Gold

YIFY Chalked tee
YIFY Chalked tee

YIFY Stamp tee

YIFY Cropped Stamp tee

YIFY 1/4 Zip Sweatshirt

YIFY 2TONE Sweatshirt
Buyer
taradanielleflanagan