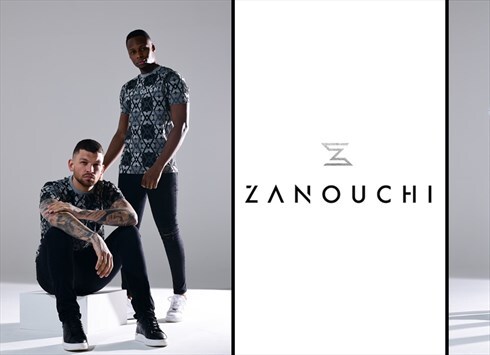 BOLTON, UK
Zanouchi is a luxury urban wear brand for High End Fashion. Inspired to be loud & lavish and setting...
Zanouchi Urban Fashion Trends Spring Summer 2020
Spring is finally upon us here and that means that summer isn't too far behind. Time to ditch the bulky winter coats, salt covered boots and stocking hats, and reach for the season's hottest urban fashion trends. From bold colours and prints, to some of the season's hottest styles for today's modern men, this spring is full of clothing, apparel and accessories designed to let you show off your own personal sense of street style.
With that being said, we are going to take a look at some urban fashion trends spring/summer 2020. Let's get started:
Coloured Denim- more and more men are looking to denim for their colour palette, while keeping their shirts and hoodies in shades of grey to dark black. Bold yellow, cobalt blue and Kelly green denim can be paired with a pair of sneakers for an update on a classic look.
Seventies Show- one of the hottest trends we are seeing this spring is a retro-70's look that pairs bleached jeans, denim shorts and slim jean jackets with urban colours and bold prints from top designers including Zanouchi.
Upcycled Denim- both creative and sustainable, upcycled denim is an accessible way for designer brands to introduce sustainable fabrics into their collections and for today's consumers to feel good about reducing their carbon footprint.
Orange- the fashion world is done with the slime green and yellow colour trends and the new colour of top designers is orange. You can expect orange to shift toward burnt and terracotta hues in the fall.
Crossbody Bags- the backpack and sport bag trend of 2019 is done and you can expect to see more crossbody bags this spring and summer as guys need a place to keep their essentials close at hand when they need them.
Athleisurewear- athletic leisurewear is still a hot trend this season as it offers a combination of comfort and style. Look for logo hoodies, urban camouflage pants and, of course, pair this look with your favourite baseball hat for a streetwise look.
Chunky Sport Sneaker- while we used to look down on the chunky sneaker, especially as part of a man's wardrobe, today, the padded, grooved, high-grip soles of modern chunky sports sneakers are in and they are a must have for spring.
Contact Zanouchi
To learn more about the urban fashion trends spring/summer 2020, visit Zanouchi where you will find a wide selection of high quality, stylish apparel and accessories today.
If you enjoyed this article, please feel free to share it on your favourite social media sites.