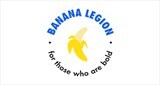 Piraeus, Greece
Female-owned independent boutique, specialising in making accessories for the Bold. Designed in Athens...
Banana Legion, who?
Banana Legion is a small business, ran by 27-year-old woman (me). Technically, I am a graphic design professional, but my love for fashion and business have been itching me since a young age. That's why I chose to start this journey on my own back in 2018, despite all the difficulties (almost zero initial capital, no partners, plus the 9-5 job I still had to keep in order to be able to keep funding my business on my own).
So, Banana Legion started as an accessories brand, focusing on a trend I had big faith on: sunglasses chains. The first season didn't go very well, but during our second year, we were featured in Man Repeller, ELLE US, Vanity Fair Italia and Refinery29. All this came from non-paid collaborations or PR contacts (fun fact: I cannot even afford a PR agency). This felt like a huge success for a small brand located in Athens, Greece, ran by a girl who's mostly working for all this from her bedroom.
This year, apart from our beloved chains we also launched another awesome product: Bucket Hats! The special thing about these hats, is that they are made out of fabric I had bought to use as backdrops for our SS'19 photoshoot. After finishing the photoshoot, in order not to throw away such a good material and because I am a firmly believer of a zero waste philosophy, I decided to make something out of it, and (boom) Bucket hats were born!
So, year three finds us launching a new product as well as manufacturing our chains in Milan collaborating with a factory now, creating unique styles with great quality.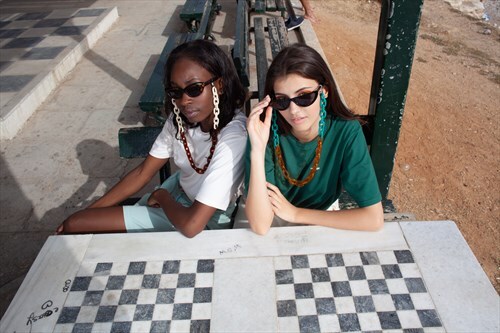 This new Covid-19 reality has certainly affected my business, since I had to reschedule almost everything. Our annual photoshoot was postponed, a big event I had decided to participate in was canceled, the factory we are working with was closed for several weeks since it is located in Bergamo (one of the most affected territories in all Europe) and all these sure lead to less sales and profit. But I didn't lose my faith, I was patient and did some necessary pivoting in order to adapt to the situation and managed to launch the new collection (in which I spent almost all the money I made last season in order to make new stuff in the factory) with the invaluable help of my friends, my family and one special and very talented friend I have chosen as my partner in this journey.
I think all the small brands out there need a little more help right now. Most of those brands are owned by people, young or not, who have dreams and who are doing their best 24/7 to create an everyday life in which they will be happy, independent and creative.
These were a few words about me and what this brand is all about. See ya in next blog post!
xx
Andili