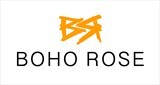 London, UK
Follow us on Insta @bohorose_1 // In-house designed & made swimwear, outfits & jewellery for sun...
Do these remind you of anyone...?
Image: Google Images

70's Suede Ankle Strap Heels £18.00

These 1970's shoes remind us of a certain 'Wonderful' Super-Heroine! This is due to their bright and fun colourway – perfect for adding a splash of colour to your outfit now, and when the weather warms! We can't promise that they'll give you super powers…but we can guarantee they will look good.