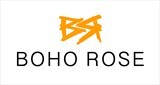 London, UK
Follow us on Insta @bohorose_1 // In-house designed & made swimwear, outfits & jewellery for sun...
Shine in DVF-esque Yellow!
Jessica Hart at NYFW wearing DVF Image: Google Images

Image: Google Images

Vintage Yellow Crombie Coat £23

Model Jessica Hart was snapped at the Diane Von Furstenburg show wearing this zingy colour block get up at New York Fashion Week. When we saw this DVF coat we realised it bears a striking resemblance to this vintage beaut that we are selling for just £23.00! Yellow is one of THE colours of this season and this coat is lightweight enough to take you right into Spring and a summers evening! Shine in sunshine yellow – gorgeous!
LOVING Jessica's shoes btw…..