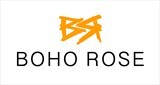 London, UK
Follow us on Insta @bohorose_1 // In-house designed & made swimwear, outfits & jewellery for sun...
Our Jewellery on TV!
Image: Google Images
Image: BBC3 iplayer – Our Horseshoe Necklace!
A while back someone from the BBC wardrobe department bought some of our very own handmade jewellery pieces for use in a new comedy drama 'Pramface'. We have been waiting a while to watch it, and last night the time finally came! Quite a funny show…and we were pleased to spot our horseshoe necklace in episode 1. Will be tuning in next week to try and spy some more, and find out what happens next of course!
Pramface, Thursday 9.00pm BBC3.