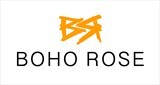 London, UK
Follow us on Insta @bohorose_1 // In-house designed & made swimwear, outfits & jewellery for sun...
Fancy A Summer's Evening of shopping and Dancing at The Sanderson Tomorrow?...
If you fancy dancing to some top tunes in the sunshine, shopping for amazing fashion, getting the chance to win amazing prizes AND all for a good cause then get yourselves to The Sanderson Hotel tomorrow evening, Tuesday 9th July from 5pm until late!
This event will be a fantastic opportunity for women to get together on a warm balmy evening and raise some money for Fashion Targets Breast Cancer who simply wouldn't be able to do what they do without the generosity of the public.
The evening kicks off at 5pm – 8pm with with a fashion sale including a ton of fab brands – Jaeger, Boutique Alter Ego, The Whitepepper and ourselves to name just a few! The Chanel earrings above are just one of the amazing items we will have on sale. A percentage of all sales will go to the charity.
Raffle tickets will be on sale and you have the chance to win some unbelievable prizes, this along with top DJ's playing on the terrace make this an evening not to be missed!
Join the event here: https://www.facebook.com/events/197296480428734/199076300250752 and use hashtag #anevewithftbc on twitter for more info.