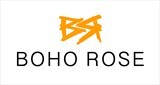 London, UK
Follow us on Insta @bohorose_1 // In-house designed & made swimwear, outfits & jewellery for sun...
Hair Bling!
Princess Headpiece
Gold Disc Headpiece
COMING SOON
'Hair Bling' seems to be becoming more and more popular and our Princess headpiece in particular is recieving a bit of attention at the moment having been featured in Look Magazine last week and will tomorrow will be filmed on Lorraine, GMTV in their 'Heads Up' feature! Make sure you watch if you are lucky enough to be home! Very exciting for us!
As its party season why not add a headpiece to your look, whether you are chanelling a flapper or just love a spot of boho luxe this could be the accessory for you. Check out our headpiece department for more than the above, and check back next week for some gorgeous one off headpieces made especially for this time of year!