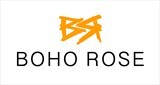 London, UK
Follow us on Insta @bohorose_1 // In-house designed & made swimwear, outfits & jewellery for sun...
Christmas Event: Enfieldian Style!
If you live anywhere near Enfield then come and say Hi to us at the Enfieldian Vintage Fair this Saturday 11am – 5pm, where will be offering gorgeous womens clothing, accessories and jewellery. Tons of great Christmas gift ideas and some serious bargains on offer too! We will sit alongside other vintage stalls and some yummy foodie ones too!
Enfieldian Vintage Fair, Saturday 10th December, 11am – 5pm:
The Dugdale Centre
Thomas Hardy House
39 London Road
Enfield EN2 6DS
Closest train station: Enfield Town (2 min walk).