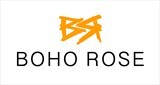 London, UK
Follow us on Insta @bohorose_1 // In-house designed & made swimwear, outfits & jewellery for sun...
Halloween DIY - Make your own Black Widow Headpiece!
We hung out with some members of the ASOS Marketplace team yesterday to show them how to make a Black Widow Headpiece ready for those parties this weekend!
If you want to have a go yourself, check out our blog and video tutorial here!
https://marketplace.asos.com/community/blog/2012/10/halloween-diy-black-widow-headpiece