We are away from 29 Jan-12 Feb. Orders will be shipped 1, 7 & 13/14 Feb.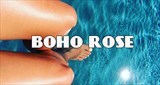 London, UK
Follow us on Insta @bohorose1 // In-house London designed & made swimwear, fashion & jewellery for...
View us on Instagram Online!
You can now view our Instagram profile online so take a peek here: http://instagram.com/bohorosevintage.
Follow us to see lots of lovely photos, get event info and to view new stock as soon as we get it!