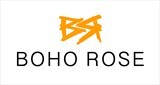 London, UK
Follow us on Insta @bohorose_1 // In-house designed & made swimwear, outfits & jewellery for sun...
WIN These!
Want a chance to win these lovely vintage jewels? You will get two necklaces, a pair of earrings and a brooch which could come in handy as Christmas pressies or just a treat for yourself!
To be in with a chance of winning simply follow us on Twitter @bohorosevintage, find our COMP tweet and Retweet it!
Good luck! xx