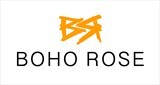 London, UK
Follow us on Insta @bohorose_1 // In-house designed & made swimwear, outfits & jewellery for sun...
Christmas Shopping Time!
The North London Vintage Market in Crouch End is back on Saturday 1st December and along with original festive gift ideas, vintage decorations, Christmas trimmings and all manner of retro winter wonder, we will be there with a brilliant selection of vintage clothing, bags and jewellery. Put it in the diary and get Christmas shopping!