Top Rated Seller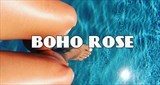 London, UK
Follow us on Insta @bohorose1 - Click the heart to Follow us here :) In-house London designed & made...
Newest Drop!
Here are just a few of our current faves to hit the boutique! Check out the boutique now for vintage finds that will take you into the new season with ease from colour blocked dresses, 90's gold bling, monochrome, neon and hologram finishes!
Don't forget we offer great combined postage discounts too!
Enjoy!
BohoRose xx