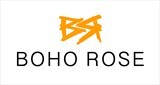 London, UK
Follow us on Insta @bohorose_1 // In-house designed & made swimwear, outfits & jewellery for sun...
Our Lastest Vintage Jewels ...Coming Soon
We just wanted to give you a little peak at some of the vintage jewellery that will be cropping up in our boutique next week. As usual we have been searching high and low to bring you unusual pieces with a trend led edge!
If you can't wait for these lovelies head on over to bohemianrosevintage.com where they are available NOW!