Please note: orders made after 11am 20th August cannot be sent until 28th August.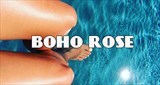 London, UK
Follow us on Insta @bohorose1 // In-house London designed & made swimwear, fashion & jewellery for...
Our SALE Edit
We have edited our favourites from our early Spring Sale to take the work out of it for you! Pick up some of these beauties and you'll be wearing them this season and beyond!
Sale items are disappearing fast so grab them quick! Shop them here:
http://bit.ly/10ZvW7p