We are away from 29 Jan-12 Feb. Orders will be shipped 1, 7 & 13/14 Feb.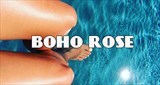 London, UK
Follow us on Insta @bohorose1 // In-house London designed & made swimwear, fashion & jewellery for...
Jewellery Mega Drop!
We have been busy buying new stock for you lovely lot over the past few weeks and we have more vintage jewellery than we know what to do with right now! Here is just a little taste of what will be dropping into the boutique next week…as well as 90's flatform's, vintage denim and a whole load of Summer dresses.