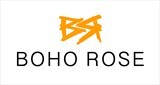 London, UK
Follow us on Insta @bohorose_1 // In-house designed & made swimwear, outfits & jewellery for sun...
Perfect Gifts
We just wanted to let our lovely customers know that all jewellery items can be gift boxed on request – so if you are buying something as a Christmas present just drop us a message after purchase and your item will arrive boxed and ready for giving!
All items come in a pouch as standard but this will add a special touch…So get shopping now for some one-off hand made and vintage jewellery pieces bound to perfect for the girls in your life!