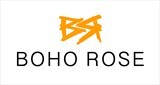 London, UK
Follow us on Insta @bohorose_1 // In-house designed & made swimwear, outfits & jewellery for sun...
Photoshoot: Behind the Scenes

Sunglasses being shot – all coming to the boutique soon!

One of the looks shot.

New necklaces – coming soon!
Here is a tiny sneaky peak at what went on behind the scenes of today's photo shoot!
We shot ton's of brand new vintage, jewellery and sunglasses which will be loaded up onto the boutique from this evening.
Our lovely model @oliviakatesmith was frozen to the bone by the end of today, modelling S/S collections in this never ending Winter of ours is a real talent!