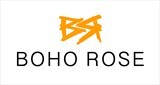 London, UK
Follow us on Insta @bohorose_1 // In-house designed & made swimwear, outfits & jewellery for sun...
Morocco

Berber Coin & Brass Bottle Necklaces
We were lucky enough to take a trip to Marrakesh recently and it got us in a bit of a Bohemian mood, influences of which you will see in the boutique in the coming weeks.
You can literally wander the souks and Aladdin's cave like shops for hours, each filled with coloured leather bags, slippers, homewares, antiques and jewellery. If we could have brought back suitcases full of things we would! We did bring back a selection of antique bits and bobs which we have made into necklaces for you, our lovely customers! The bottom photo shows a few, check out the boutique for more Berber Coin and Brass bottle variations, with more coming soon. Perfect for Summer, with hint of festival chic!