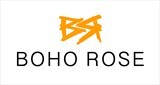 London, UK
Follow us on Insta @bohorose_1 // In-house designed & made swimwear, outfits & jewellery for sun...
Pleats Fever!
Image: Whistles – Carrie Skirt

70's Blue Paisley Pleated Midi Skirt

80's Floral Paisley Pleated Midi Skirt

70's Semi Sheer Pleated Dress
So with the arrival of Whistles 'Carrie' Skirt, first in pink and now in lemon and blue (top pic), pleats fever seems to have filitered down from the catwalk and hit the streets of the UK! I have always loved a pleated skirt, the swishy movement, flattering shape, fluttery fine fabric…and the fact that my mum constantly wore them while I was growing up means that I have a certain soft spot for pleats! My mum's collection featured one in every colour of the rainbow, sadly most of these were sold at boot fairs over the years (WHY did I not realise then that I would do almost anything for that super swingy gold pleated maxi when I was a little older…damn my younger self!) and what is left my mum will not part with…yet..
For now though I can still search out those vintage treasures, I may even find that gold one eventually, you never know! Check out my store for pleated dresses, skirts and tops..and more coming soon (all 3 pictured items available in store, just click the links above the photos to view!). Never has there been a better time to adorn yourself in pleats!