Order by 20th December to get items in time for Christmas, 27th For NYE (express shipping).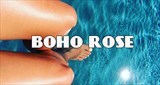 London, UK
Follow us on Insta @bohorose1 // In-house London designed & made swimwear, fashion & jewellery for...
Sale Picks to see you through Spring!
The mid-season sale has started at Bohemian Rose Vintage and there are lots of bargains to see you through Spring, be it a cute accessory or trans-seasonal jacket. Here are some of our top picks for this Spring..
Check out the boutique now for these top picks and more!