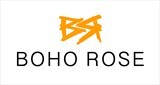 London, UK
Follow us on Insta @bohorose_1 // In-house designed & made swimwear, outfits & jewellery for sun...
SALE! S/S Lines Added!
We have added new S/S lines to our Sale, because we are nice like that! Think pastels, must have jackets and pretty jewellery. Above are a handful of our faves, but take a look in store to see everything with up to 50% off. These discounts are not here to stay, so be quick!
70's Pleated Dotty Dress NOW £16.50

Classic Tweed Jacket NOW £21

70's Pastel Frank Usher Dress £26.25

70's Pastel Contrast Blouse NOW £18.75

60's Lemon Stripe Dress NOW £15