Top Rated Seller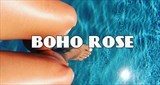 London, UK
Follow us on Insta @bohorose1 - Click the heart to Follow us here :) In-house London designed & made...
Market Time in Muswell Hill Tomorrow!
We will be selling lots of gorgeous new Spring / Summer womens vintage tomorrow at the Muswell Hill Market, along with our unique jewellery collection. We have dresses galore, as well as silky blouses, full skirts and camisoles! If you are in the area please pop along and have a browse and say Hi! Right….back to prepping!