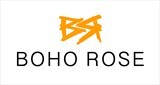 London, UK
Follow us on Insta @bohorose_1 // In-house designed & made swimwear, outfits & jewellery for sun...
50% OFF SALE! Our Top Picks!
80's Leopard Mini Dress £33.75

50's Metallic Prom Dress £18

80's Turquoise Bag £18

Vintage Marquesite Flower Ring £14.25

70's Flutter Sleeve Dress £10

80's Leopard Blazer £27
It's mid-season SALE time on ASOS Marketplace and here at Bohemian Rose Vintage we have over 150 items for you with up to 50% off – prices from as little as £3 – what are you waiting for? Time to get shopping! Above are just a few of our personal faves!