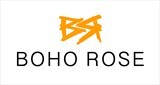 London, UK
Follow us on Insta @bohorose_1 // In-house designed & made swimwear, outfits & jewellery for sun...
We Love Hats!
70's Black Woven Fedora £22

70's Mint Sun Hat £23

70's Cream Fedora £20

80's Mustard Hat £20
We don't know about you, but we are rather partial to a hat here at Bohemian Rose Vintage. They never fail to make a good outfit look great, so we have a little collection of vintage lovelies for you in store now. Above are just a few, make sure you check out the whole collection: https://marketplace.asos.com/boutique/bohemianrose-vintage/hats. Whether you want to add a splash of colour, a bit of bohemian cool or a beatnik vibe we have something for you!