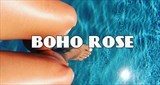 London, UK
Follow us on Insta @bohorose1 - Click the heart to Follow us here :) In-house London designed & made...
The Look of Things to Come
We thought we would give you a little peak at some of the fabulous things that will be dropping into the boutique in the coming weeks! As well as vintage clothing that incorporates A/W's hottest trends including Gothic chic, Metallic's, Brocade and the 90's vibe we will as usual bring you lots of amazing jewellery to update your current wardrobe with. The selection above is just a tiny view of what we have coming your way….
Check out the boutique now for must have crucifixes, 80's denim, 90's minimal chic and lots of chunky gold!