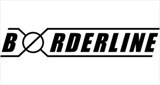 London, UK
CLICK THE "NEW" BUTTON FOR OUR BRAND BØRDERLINE: Unisex / Handmade in SE London / Exclusive branded Streetwear...
The start
Just open the boutique on ASOS Marketplace last week and I am pretty happy about it :-) I can't wait to organise an other photo shoot on Wednesday.
This time, Im gonna try to focus on designer vintage pieces, with my beautiful model Dee. So expect to see some big name like YSL and Chanel.
But for now follow me on twitter for some great styling tips.