Orders placed between January 20 (09:00 GMT) and February 26 will be processed from February 27.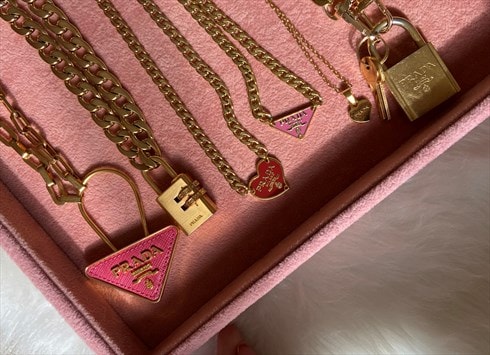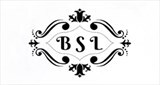 LONDON, UK
Orders placed between January 20 (09:00 GMT) and February 26 will be processed from February 27.
Transforming an Unused Chanel Belt into an Unforgettable Choker
We are not afraid to get creative,today we are transforming and unused Chanel belt into an unforgettable necklace!
As a sustainable company, we give new life (and different purpose) to pieces by brands from Chanel to Louis Vuitton, Extending the life cycle of luxury items. There is nothing more customized than choosing a piece of jewellery that fits your personality. The right piece, with special details, adds a sentimental touch to every outfit. But sometimes it can be hard(or just too expensive!) to find just the right necklace. Our pieces are rare and unique coming from Authentic brooch, bracelet, pendant, charms, keychain, bag charm, and in this particular case from a belt with our makeover we not only to decrease the price of the final product but also to create an exclusive design.
Getting Started
The first step is to authenticate our Chanel piece. To do so we need to see the stamp on all pieces. Today we have a vintage Chanel belt CC medallion in excellent condition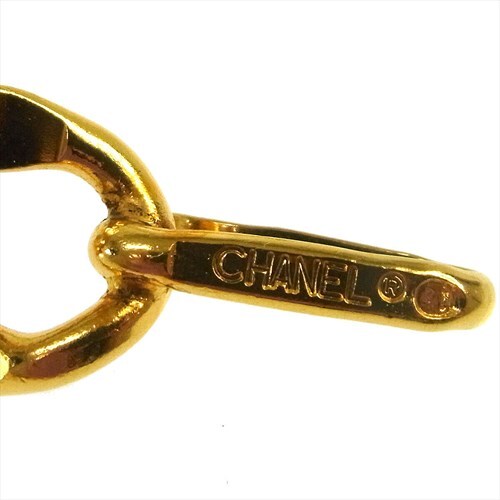 Figure Out The Design
Find the inspiration could be hard, especially when you are afraid to ruin a 1000 value item so one of the second most important steps for our company is: planning. We have to have clear ideas on what is going to be the result otherwise you can go back once you cut all pieces. On this step, we are drawing the final result and the measure, the jewellery cut, and the style that we want to achieve.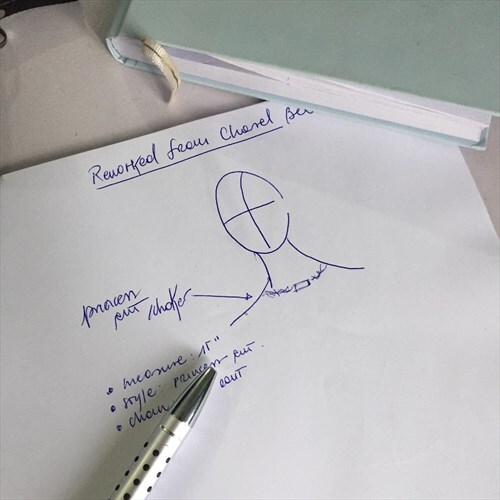 Getting the pendant
To incorporate the Chanel pendant into the design, we use the pliers, very carefully we started to separate every pendant from the belt. In the step, we have to be really careful to avoid damage or scratch it. Once we got every single pendant they are ready to be attached to the necklace.
Attach to the Necklace
Figure out where the centre of the necklace is and where you want the charms to sit based on your neckline and the length of the chain. Using your small pliers–attach via the connecting rings– we added the Chanel pendant into the necklace chain. It is important to be sure that the rings are closed completely so you do not accidentally lose them, so we test several times to ensure that the pendant is safe and secure to the chain
This is the final necklace: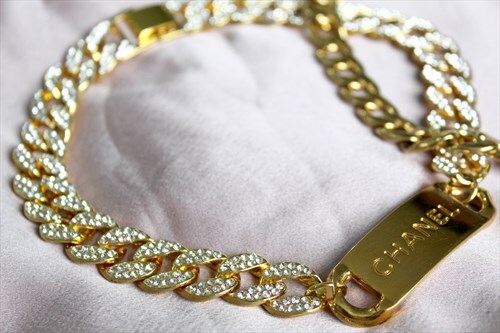 Hope you love it!
Boutique SecondLife giving old fashion items a new life.
All items are pre-owned or reworked. Trademarks are owned by their respective brand owners. No brand owner endorses or sponsors this ad or has any association and/or affiliation with BoutiqueSecondlife or Asos marketplace.