Are you bold enough to BWET?
New Boutique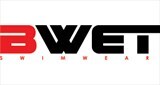 Hong Kong, Hong Kong
BWET didn't start with a bunch of people meeting in a boardroom to talk about swimwear. It began with...
Swim your best
Each design comes in a variety of colors and in three styles of swimwear: briefs,
trunks, and shorts. That way you can always find the perfect pair that fits you and
your personality, flattering both.