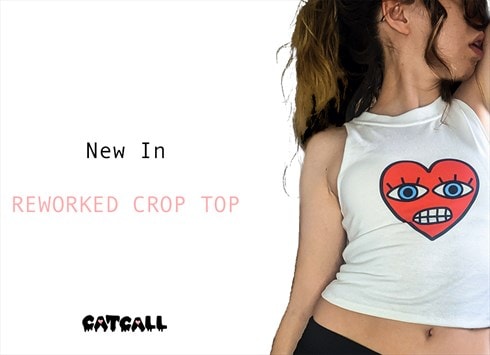 Hebburn, UK
Give the white van men something to shout about. Independent clothing and accessories brand specialising...
SISTER SHACK X CATCALL
Recently we joined the wonderful Sister Shack at Newcastle Student Union for our first market stall in MONTHS. Not only were we trying to get back into the swing of things but also trying to keep up with the immense competition from all the other fabulous female creators. I mean, I'd expect nothing less from a Sister Shack Market. And you know what they say, if you can't beat 'em, join 'em. So here's a little peak at some of our favourite stalls…
Good Strange Vibes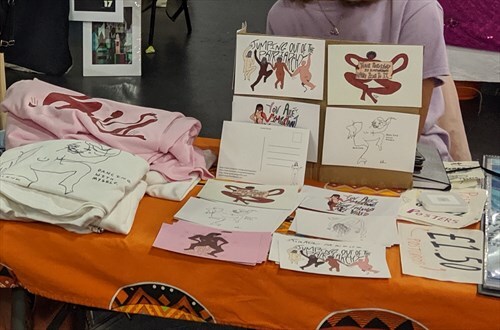 First up, Good Strange Vibes, a wonderful brand created by artist Louise Brown. Her fun and whimsical designs not only look great but also have a strong social message. Addressing important points from body positivity to period inequality, supporting such a brand will really make a difference in the world.
Check it out now at
@goodstrangevibes
www.goodstrangevibes.com
Skullbag
Finally a brand that tends to the inner whimsy goth that hides in us all. From linocut brooches to handmade feather jewellery, this unique gift shop has trinkets for everyone. Of course we couldn't help ourselves when we came across this little piggy brooch and had to invest.
Check it out now at www.skullbag.com
Madelinebaughartist
I was shocked to find out that this seller was attending their first ever market and I think it is safe to say it will be the first of many. A simple design, terrarium plants in a variety of crystal clear glassware, making a must have for a number of shoppers (including myself!). Who knew putting a plant inside an old school child's milk bottle made it so irresistable?
Check out their IG @Madelinebaughartist
Slutmouth
Raunchy, outrageous and simply brilliant. Slutmouth is a brand designed to reject the taboos around the body, sexuality and sex. Modern society is still shy when it comes to issues around nudity, sex and open sexuality. However, Slutmouth is here to expose this and show the young adults of today that there is nothing to be ashamed of. We STAN (whatever that means).
Check them out at www.slutmouth.co.uk
Just Harry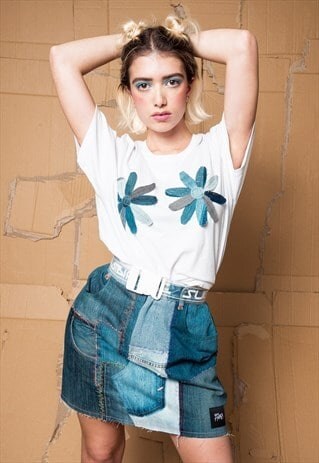 As the fear of climate change becomes increasingly real, the need for sustainable fashion is evermore desperate. In comes Just Harry. A brand that recycles denim into new wonderful fashion pieces that not only look great but also are helping reduce waste in the fashion industry. From dungarees to custom made t shirts with personalised denim appliqués, they've got everything to feed your need for denim.
Check them out at asos.mp/just-harry
Mojo Lingerie
And last but certainly not least, Mojo Lingerie. A company that creates made to measure lingerie for everybody. And by everybody, they mean EVERY body. No matter your size or shape, they will create beautiful lingerie that is the perfect fit made specifically for you. As a woman who throws a fit at the thought of wearing an underwire bra, the elegant lace designs by Mojo Lingerie really are a dream come true.
Check them out at www.mojolingerie.co.uk
This is just a tiny sample of the amazing people who showcased at the Sister Shack Home From Home Market, check the rest out over at @sister.shack