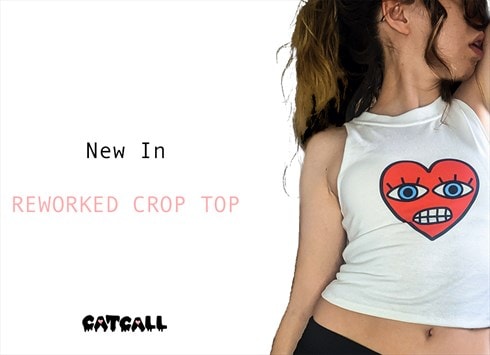 Hebburn, UK
Give the white van men something to shout about. Independent clothing and accessories brand specialising...
SMART WORKS X CATCALL
This week we joined a favourite of ours for a fundraising event at Newcastle University's Student Union. Getting back into the swing of the pop ups hasn't been easy but now we're back we don't want to stop…
So who exactly were we fundraising for? If you've been following CATCALL for some time now you'd know that we are big fans of Smart Works and exceptionally lucky to have a branch right here in Newcastle. Smart Works have one overarching goal, to help women get into employment. Now I know what you're thinking, how exactly do they do that? Simple, by giving women the confidence to nail their job interview. We all know how it feels, going into an interview feeling nervous, unprepared and just all round lacking in self esteem. But this all goes away after an appointment with Smart Works. Firstly, any woman who comes for an appointment will get a hand selected interview outfit and styling session to help them look and feel at their best. Following this, they are then able to partake in a one to one coaching session from business professionals who can help them see their own strengths and build their confidence not only in themselves but also the interview process. However, as this charity relies on donations of clothes that fit and suit such a variety of women, storage space is limited. What better way to solve this issue than a big ol' sale of stock to increase storage space and raise money to help run this fantastic service.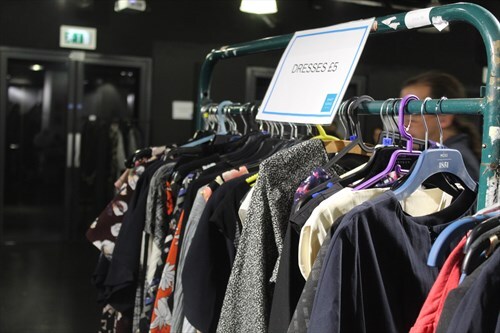 The two day sales event kicked off with an exclusive ticketed event for all those keen beans wanting to get their hands on the discount goods before anyone else. Endless rails of clothing were out ready as the shoppers came rambling through with a complimentary glass of Prosecco in hand. Everyone from fashion lovers to Smart Works patrons were grabbing as many bargains as they could. Not only was the shopping experience available but also a fashion show from Newcastle University's Fashion Society. This society gives Newcastle University students the opportunity to collaborate on fashion based projects from pattern making to modelling and everything in between. In this instance, they curated a fashion show which demonstrated the stylish and professional outfits that they provide for their service users.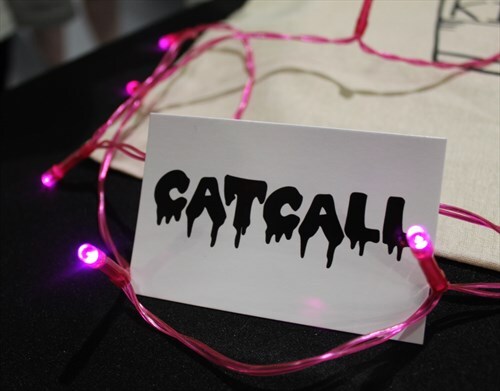 So after a fun filled evening, we packed up our boxes and headed to the second day of the 'Sustainable Fashion Sale' all in aid of Smart Works with 20% of all our sales going straight to the charity. Hanging the classic pink fairy lights above our table we were so excited for the students to hit our stall and they didn't disappoint. Not only did we have our classic tees and accessories but we also managed to showcase our brand new stock that had never been seen before. As well as our stall, the lovely Melanie Kyles brought her beautiful intricate embroidery work and offering a hand monogrammed service for personalised treats. We even nabbed ourselves an enchanting yet fierce headband that we just can't get enough of.
Overall, across the two days Smart Works managed to raise a whopping £6,500 to help women get into work. This will help them keep up their phenomenal success rate of over 1 in 2 women getting the job. Thank you to Nathalie and Helen for not only running a great service but also for inviting us to take part as well as every staff member, volunteer and customer. It's you guys that keep us all doing what we love.
@smartworksncl www.smartworks.org
@melaniekyles www.melaniekyles.co.uk
@nufashion_ www.nufashion.org
Want to write a blog post for us? Email catcall.clothing@gmail.com now