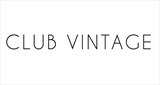 Brighton, UK
We specialise is 1960's - 1990's womenswear, outerwear, leather, shearling and beautiful occassionwear:...
GET PACKING
We've just been reminded what the sun looks like and our thoughts have turned to that long anticipated summer holiday!
These are our top tips for successfully packing your suitcase:-
1. Pour yourself a glass of Pimms, pull a perplexed expression and stand cluelessly in front of your wardrobe for at least thirty minutes
2. Find your passport – it must be in the house somewhere!
3. Pack your entire bikini collection, they don't weigh that much, right?
4. Take extra care when packing your vintage gems. Remember that humidity or damp will damage delicate fibres, and avoid plastic garment bags as these will stop the clothes from breathing.
5. Finally, sit back and have another glass of Pimms to congratulate yourself on a job well done.
Here's what we'll be packing!