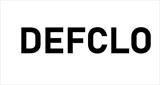 London, UK
A premium clothing brand proudly designed by Bangladeshi creators. Our designs are contemporary yet classics...
About Us
DEFCLO, is a clothing retailer selling clothes designed by independent designers. We collaborate with designers, fashion influencers and community leaders to create their own private label, allowing them to seamlessly engage with the offline world.
A platform that carries exclusive and unique fashion-wears, designed by independent creators.
With a pledge to revolutionise the Bangladeshi fashion realm with an ethical and sustainable approach, DEFCLO is constantly working to make sure that you get the best quality and experience, possible.
In partnership with PWF (www.projectworkforce.co.uk) at DEFCLO we ensure that all our clothes are produced ethically.