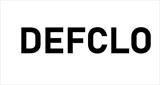 London, UK
A premium clothing brand proudly designed by Bangladeshi creators. Our designs are contemporary yet classics...
Made from Deadstock Fabric
Deadstock fabric and unsold inventory are weighing down the fashion industry, which is responsible for 10 per cent of the world's carbon emissions. 20% of the world's industrial water pollution is caused by the fashion industry. Over 8000 toxic chemicals are used worldwide to turn raw materials into the textiles we all end up wearing. Making a single cotton T-shirt requires over 700 gallons of water, which is equivalent to 6 years of drinking water for a person. Whereas using a pre-existing fabric to make something new requires nearly no water. Use of deadstock fabric can divert 85% of textile waste that ends up in landfi­lls.
To learn more visit https://defclo.com/pages/csr