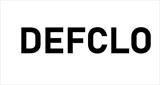 London, UK
A premium clothing brand proudly designed by Bangladeshi creators. Our designs are contemporary yet classics...
Fashion for Development
Made from Deadstock Fabric
What is Deadstock Fabric?
Deadstock fabrics are leftover fabric. These excess fabrics result from several reasons. Let's say, for example, that an apparel company discontinued the production of certain t-shirt design and now has hundreds of yards of jersey fabric leftover. It could also happen that a fabric mill may have overproduced a specific textile that they can no longer sell to their customers. In other cases, fashion houses or brands overestimate their needs and end up with materials and a surplus of textiles or even Custom textiles that were ordered from overseas didn't meet colour matching requirements for a company. In the most unfortunate cases, excess fabric goes straight to the landfills even when it's new and untouched.
We're giving a second life to fabric that was destined for the landfill.
Some Statistics:
Deadstock fabric and unsold inventory are weighing down the fashion industry, which is responsible for 10 per cent of the world's carbon emissions. 20% of the world's industrial water pollution is caused by the fashion industry. Over 8000 toxic chemicals are used worldwide to turn raw materials into the textiles we all end up wearing. Making a single cotton T-shirt requires over 700 gallons of water, which is equivalent to 6 years of drinking water for a person. Whereas using a pre-existing fabric to make something new requires nearly no water. Use of deadstock fabric can divert 85% of textile waste that ends up in landfi­lls.
Why We Use Deadstock Fabric?
Using our team of resources we find high quality deadstock fabric. The fate of deadstock and surplus materials normally ends up in landfills, but the team at DEFCLO revamps them.
Using deadstock fabrics means we can only make limited pieces of any one fabric. Rolls or bags mostly come in small amounts of 10m to 100m (if we are lucky). Small amounts of fabric means small production. Sometimes we can even only make 2 or 3 pieces of a specific style. We think that is a wonderful thing though. It makes those pieces unique.
By using deadstock fabrics you get unique, one of a kind pieces. We also save beautiful fabric from being thrown out and don't pollute the planet. A win/win for everyone.
Our Responsibility
DEFCLO is a socially responsible platform dedicated in improving people's lives. Each collection is devoted by its Designer into a cause by dedicating 10% of every sale into one of 17 Sustainable Development Goals (SDG) chosen for the 2030 Agenda for Sustainable Development by United Nations.
SDGs aim to end poverty, hunger and inequality, take action on climate change and the environment, improve access to health and education, build strong institutions and partnerships, and more.
At DEFCLO we want to use fashion as a force for positive change around the world.
Whether you want to support cancer research or global poverty.
About Sustainable Development Goals (SDG)
The Sustainable Development Goals (SDGs), also known as the Global Goals, were adopted by all United Nations Member States in 2015 as a universal call to action to end poverty, protect the planet and ensure that all people enjoy peace and prosperity by 2030.
The 17 SDGs are integrated—that is, they recognize that action in one area will affect outcomes in others, and that development must balance social, economic and environmental sustainability.
Through the pledge to Leave No One Behind, countries have committed to fast-track progress for those furthest behind first. That is why the SDGs are designed to bring the world to several life-changing 'zeros', including zero poverty, hunger, AIDS and discrimination against women and girls.
Everyone is needed to reach these ambitious targets. The creativity, knowhow, technology and financial resources from all of society is necessary to achieve the SDGs in every context.
Partnership with Sustainable Manufacturer, PROJECT WORK FORCE
Project Work Force is a social enterprise project of Olympia International Ltd. A fully serviced garment supplier to brands and retailers around the world.
3 million workers still work in sweat-shops (unauthorised building space) stopping them from obtaining required business licenses. As these factories are unable to meet compliance requirements set by direct buyers, they often end up as sub-contract units and form the informal sector/shadow economy. The lack of availability of small compliant industrial building space, lack of finance channels and market linkage is what forces these businesses to remain in the shadow economy.
PWF has made it its mission to solve these problems by building world class industrial space where these factories can operate and call home. At PWF we are not just building industrial co-working space but a community which we are supporting through establishing finance channels and market linkages.
This is a first project of its kind, and all brands who's clothes are produced in a PWF managed space can be confident that the workers behind their products is offered world class facilities. PWF also looks at issues like nutrition of workers, wage rates, child labour and health insurance.