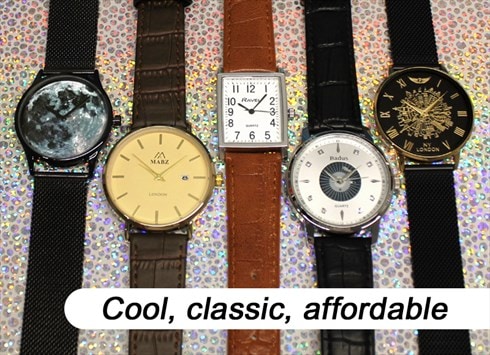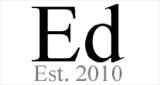 London, UK
Cool, classic, affordable watches with friendly service and multi-item shipping discounts always available...
Cooler Than Cool Watches!
We've chosen 3 ice-cold customer favourites to help your Christmas shopping!
Left of photo: Classic Style Slim Silver Watch
A cool and classic watch that simply suits every wrist. The brown and silver colour scheme combines together for a winning combination. Excellent quality plus every watch is fitted with a new battery on shipping.
Our fav customer feedback: "Looks great, subtle design, works well"
Centre: Classic Style Gold Watch with Date
Slim and super cool, this traditionally-styled watch includes a handy date function and a durable strap. We love it, and we know our customers love it too!
Our fav customer feedback: "A really good watch! I can really recommend"
Right: 2-Tone Gold Watch with Expander Strap
A brilliant mix of silver and gold, this super-quality watch features an expander strap for both easy wearing and eye-catching style.
Our fav customer feedback: "Love the watch! It's not heavy, and with style"