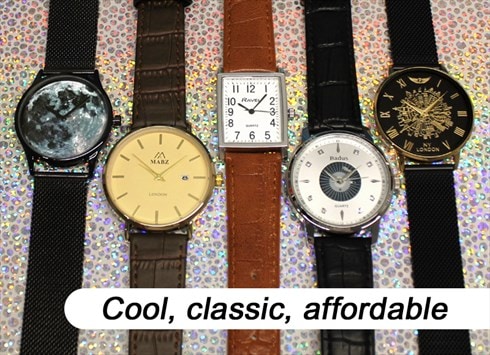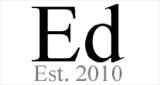 London, UK
Cool, classic, affordable watches with friendly service and multi-item shipping discounts always available...
This brilliant basic is anything but basic!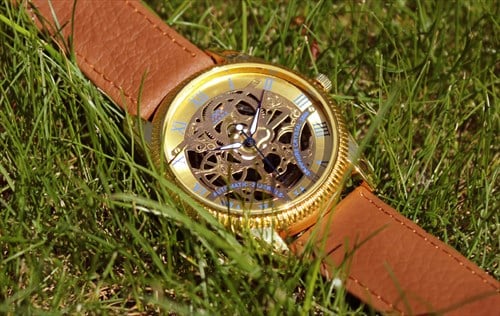 Want a basic watch that looks anything but? Read on!
If you're after a great-looking, no-nonsense watch that looks amazing, this Skeleton-Style Gold Watch is just the trick.
It's a simple battery-operated watch lavished with an intricate mechanical-style face, numerals and embossed gold body. Best of all, we've customised it with a genuine leather strap. Sound good? How about a nice low price too?