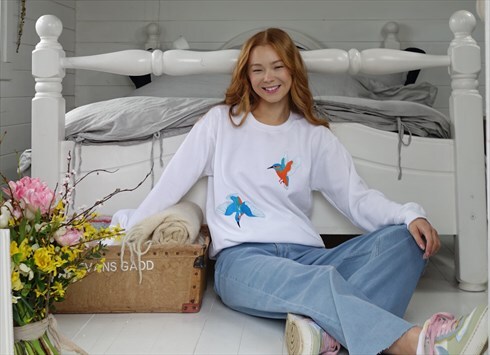 VAT No: 274 0971 88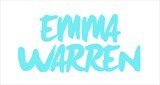 gloucestershire, UK
An independent embroidery brand creating fun and unique pieces that not only look cute but make you feel...
Opportunities from Asos Marketplace
I thought I would write a little post on my experience of opening my boutique on asos and the opportunities it has brought me! :)
Firstly A little about me ! I graduated in 2011 with a BA Honours degree in Textile design specialising in embroidery. When I graduated I started interning for several designers in london but soon ran out of money after months of unpaid work, so I moved back home to Bristol and started freelancing for fashion and accessory designers . I loved the variety of work one day I would be beading leather belts with pearls the next using swarovski crystals to embellish prints on couture gowns.

But as all you other creatives out there are probably the same! I kept coming up with my own designs for garments and accessories that I would jot down in a little book that I keep with me where ever I go!
(You NEVER know when a little idea might pop into your head!)
So i decided I wanted to start my own business! But with no buisness knowledge and no idea of how to start, I went to the princes trust an organisation that helps young people with an enterprise scheme.
It was so helpful, I learnt so much about how to start, promote , keep books and records all for free!! It gave me the kickstart I needed!
I started a part time job in a shop to help fund my business and was able to create a small range of products to sell on asos marketplace as a 'seller' everything was selling so well that I upgraded my account to a boutique within about a month and was able to quit my part time job and focus full time on running my boutique! :)

Since opening my boutique around a year ago I have been able to meet and work with lots of creative people, Models, photographers and make up artists to create photoshoots for my boutique. My favourite part is the planning of an up and coming collection , working in my sketchbook, creating moodboards and planning shoots!
Recently Asos marketplace held a 'seller school'
I love how asos work so closely with their boutique owners and we recived lots of usful information about how to promote sells , the use of social media all with lots of talks from people in the industry. Along with alot of AMAZING mini food!! :)
The most exciting opportunity that has come from having a boutique on asos marketplace is that I have won a stand at the clothes show live in the graduate ASOS marketplace… I am still in shock a little at this news as I only found out on friday!! So I am busy producing my printed clutch bags and beaded necklaces along with other designs ready to showcase at the clothes show!
Of course I will update you all on my time over the five days at the clothes show :)
So for anyone thinking of starting their own business and opening their own boutique
GO FOR IT!!
I just wish I had known about asos marketplace sooner :)

Love Emma x