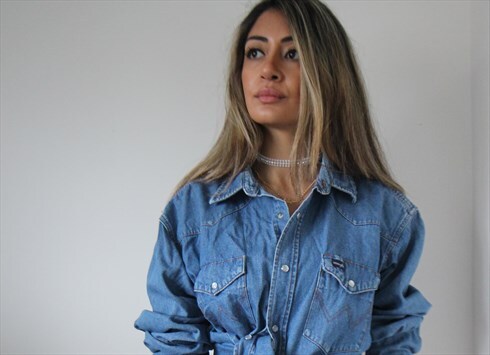 London, UK
It's often that in the darkness, we find the light. We are a hand made/ customised London based clothing...
Viewing:
Positive

(67)

Neutral

(3)

Negative

(0)
All reviews are verified by ASOS unless otherwise indicated

Handmade Leopard Cheetah Print Velvet Halterneck
Genuine Ralph Lauren Cardigan
Hand Screen Printed Baby Blue cozy Sweatshirt

Space Socks. Black with Pastel Colours
Buyer
Demivioletditchburn

Padlock Necklace
Turquoise Crochet Halter

Padlock Necklace
Padlock Necklace
'Loves me Not' Hoodie

Black Velvet Flame Flares

'Simple' Sky Blue Velvet Co-ord
'Simple' Baby Pink Flares

Ellen Atlanta star and moon velvet coord
Hand painted alien tee

Mermaid Tie dye Tee. Pre-order

Swamp Mermaid Tee.

Flower child cream lace flares

'Simple' Sky Blue Velvet Co-ord

'Simple' Sky Blue Velvet Co-ord

Pastel goth Creepy but Cute tee