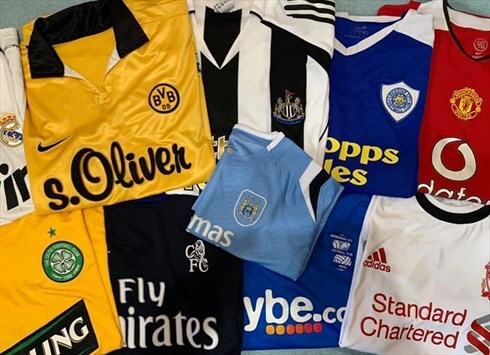 Sheffield, UK
Here at FootballShirtsHQ we offer a range of both national and international football shirts. Some are...
My favourite Manchester City shirts
Hello! My name is Jake and I'm the founder of FootballShirtsHQ. I am a life-long Manchester City fan so I thought it might be interesting to collate ten of my favourite City shirts here for my first ever blog!
These shirts have been selected using three factors. The overall look of the shirt, what the shirt meant to be at the time and what it means to me now when I look back at it in retrospect. So, I hope you enjoy reading my post and maybe even agree with some of my choices (even if you may not agree with my choice in football team).
10. Manchester City home 2011/2012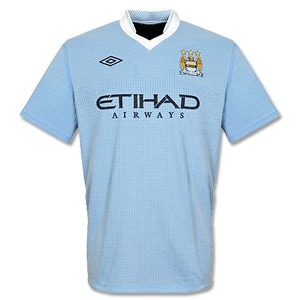 This shirt made the list because it was worn during the season that we won our first league title in 44 years. This was an iconic season for City. However, the look of this shirt is not my favourite. I do like the collar and the little bit of pattern on the shirt BUT this shirt definitely made the list because of the amazing season we had wearing it!
9. Manchester City away 2003/2004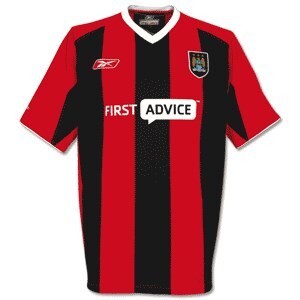 I am a sucker for stripes on a football shirt! Especially when they are red and black! I love the design and the collar is great. The only slight problem is the material which has a habit of rubbing. At the time reebok made some great shirts for us. Wearing this shirt City were not the unstoppable force that they are now. We were struggling to climb places in the Premier League. This shirt does not symbolise the same success as the previous one did but this was bought for me by my Nana. This means that it does hold amazing memories for me albeit a different kind from the last.
8. Manchester City away 2019/2020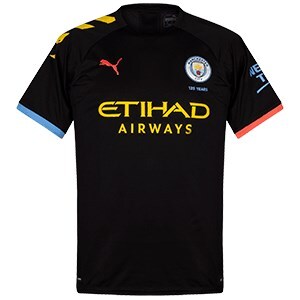 This is the most recent shirt on the list. This is the first season that Puma took over from Nike. Even though the pressure was on to meet the bar that Nike had set, they managed to design one of the nicest looking shirts we'd ever had, in my opinion! This shirt is smart. The colour is superb! I adore the nod to the hacienda via the tribute adorned on the sleeves. Even if we didn't have the best of seasons we can still say that we had a beautiful away shirt.
7. Manchester City away 2000/2002

The first thing I think about when I see this shirt is my dad refusing to believe that our club would wear a kit that would have luminous green socks. It was just so different. No one was really daring enough to choose such a bold, bright colour like that! This shirt managed to stay for two whole seasons and I loved it! We wore this shirt when we were relegated from the Premier League and then when we were re-promoted. Such a whirlwind of a time! I particularly enjoy the lines on the bottom of the shirt – it's stunning!
6. Manchester City away 1998/1999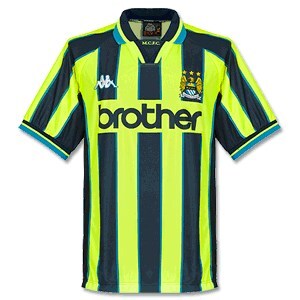 At the time this kit was CRAZY! It just injects so much colour into our club who at the time were struggling down in the second division. There were huge expectations for City. We needed to be promoted back into the Premier League. We did manage it by coming from behind in the play-off final, against Gillingham, with the legendary Paul Dickov goal. The stripes on the shirt are just so eye-catching! It's a cracking shirt and I just fall more and more in love with it every time I see it.
5. Manchester City home 1991/1993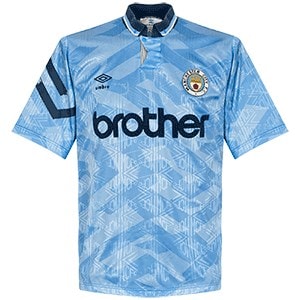 Going right back deep into the nineties now with this one, I asked my dad if he had any old Manchester City shirts he didn't want any more and he gave me a few and in the few was this classic. I absolutely love the patterns on the shirts from the nineties they were mad with so much detailing on them. I think a lot of the time a sponsor gives the shirt an extra dimension this certainly did that as it doesn't look at all out of place.
4. Manchester City home 2017/2018

WHAT A SEASON THIS WAS!!! Not only did we win the league, but we also managed to accumulate 100 points and win 4 trophies. AMAZING! The football played during this season is some of the best football ever seen in the premier league in my opinion, of course! This kit is stunning. It is so simple and sleek and will always hold a special place in my heart.
3. Manchester City home 1999/2001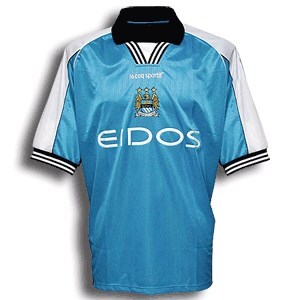 The shirt itself was one of the first shirts that were ever bought for me I am unsure by who but I don't really care to be honest its an absolute classic, since then I have re-bought it and it is great. I have the same love for it now than I did then. Back at the time, Manchester City was a very different place than it is now but I would never change it for a thing.
2. Manchester City away 2002/2003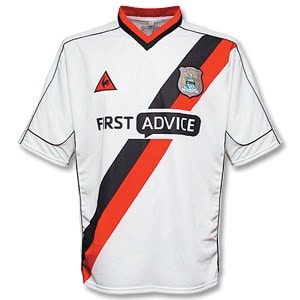 The stripes going diagonally across the strip is so nice. Le Coq Sportif made an absolute belter of a shirt! They were finessing all the shirts that they were designing at the time. I know this list has been heavily focussed on this era but, I did grow up wearing these shirts and I love them for this reason as well as a plethora of others! Even though it was a tough time to be a city fan, we did have some belting kits.
And finally, my favourite EVER Manchester City shirt is…
1. Manchester City home 2001/2002

FEED THE GOAT AND HE WILL SCORE! Yes, this shirt will always be remembered by me because Shaun Goater was my favourite player. He bagged some cracking goals for us and kept the faith for city fans while we were in the first division. I remember going to Maine Road to buy this shirt and seeing Shaun Wright-Phillips outside. I was in total awe! I went quiet and said nothing. Ha! The shirt itself may not be the best looking in other people's opinion, but I absolutely love it and that is why it's my number 1.