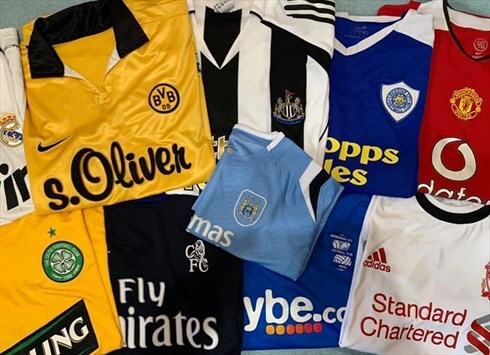 Sheffield, UK
Here at FootballShirtsHQ we offer a range of both national and international football shirts. Some are...
Picking my favourite shirt for each of the current Premier League teams
Hi! I am choosing one shirt for each of the current Premier League teams. There are some cracking shirts so it was tough choosing only one!
Arsenal 1991/93 (A)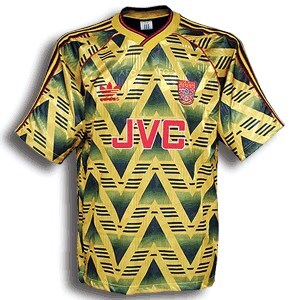 AKA the bruised banana, this is one of the ultimate classics. The marmite of the football shirt world, it divides opinion. The pattern and colours meant that this shirt was considered out-there at the time! This was worn as Arsenal entered the new Premier League era so it is iconic. Two trophies were won in the two seasons wearing it. The legend, Ian Wright, is the most memorable player to have worn this scoring an unbelievable number of goals.
Aston Villa 2010/11 (H)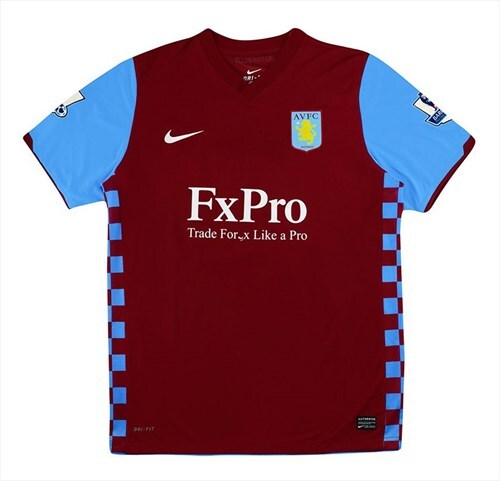 Aston Villa kits do not tend to stray too far from the usual template. Even though a nineties shirt would be the obvious choice, I have chosen a more recent design. It is simple but sleek and I enjoy the small squares descending the sides. Some may argue that all of their shirts look similar making this an easy decision but I do think this one is very aesthetically pleasing.
Brighton & Hove Albion 2020/21 (H)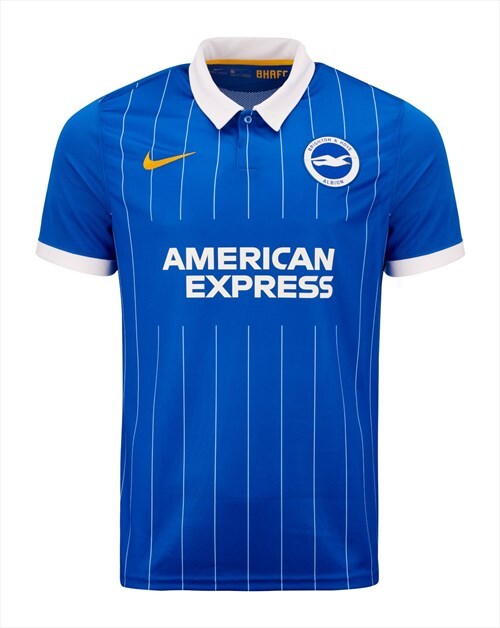 I looked through the whole catalogue of Brighton shirts but their most recent one stood out. This shirt is a work of art! I mentioned in a previous blog (check them out if you haven't already), that I enjoy stripes. Choosing those thin, white stripes makes for a smart shirt. Nike smashed it so let's just see if the quality of football this season matches the quality of their strip.
Burnley 1995/96 (H)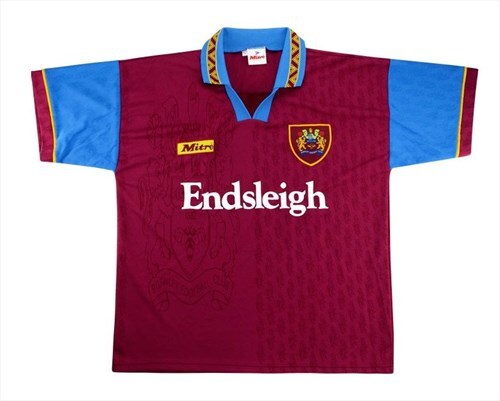 Now for another classic nineties kit. This is by far the best Burnely shirt. Playing in Division 2, Mitre designed the kit. However, this would not have looked out of place at Premier League level since it is that nice!
Chelsea 1998/00 (A)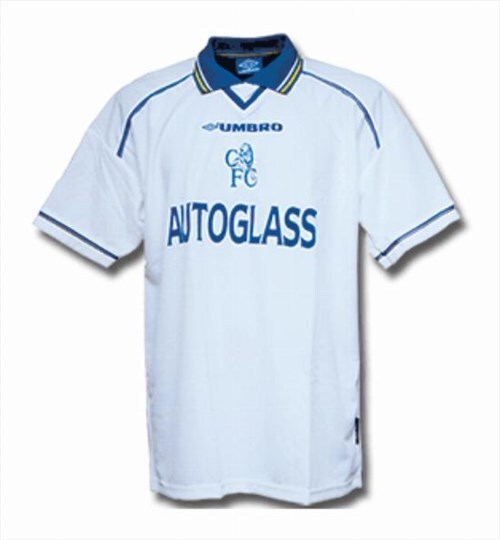 This might not be the most obvious choice for Chelsea but the central badge placement is what drew me to this design. A finessed white shirt looks crisp on the pitch, especially with the added blue detailing. Sponsors can make or break a shirt, and this 100% makes it.
Crystal Palace 2016/17 (A)


I do not enjoy many Palace shirts, unfortunately. They just don't stand-out. This particular one redeems the team's catalogue of shirts since the colours and stripes do appeal to me. I do think the sponsor was dangerously close to ruining it, however, I will let it off because it does not take away from the unique diagonal design of the stripes.
Everton 1993/95 (H)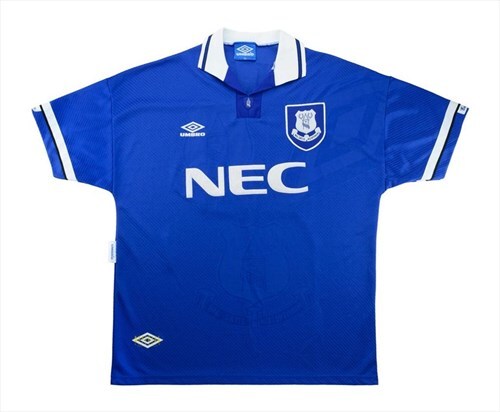 In my opinion, this is Everton's best ever shirt. Compared to other louder shirts around the time, this one stands out because of its simplicity. The sponsor does not look out of place and I imagine that every Evertonian wants this in their collection!
Fulham 2001/02 (H)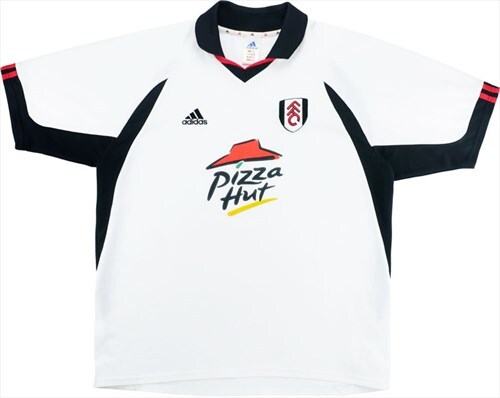 Growing up I remember this shirt fondly. In particular, certain Fulham iconic players like Louis Saha, Luis Boa Morte & Steed Malbranque wearing it. This season I was obsessed with collecting Football stickers to fill my album. Whenever I got a Fulham sticker I enjoyed the look of this shirt especially since it reminded me of pizza!
Leeds United 2000/01 (A)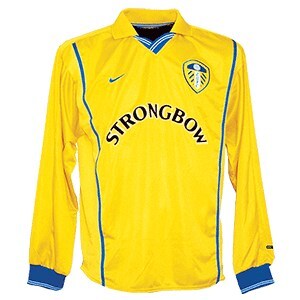 Leeds were at the height of their success managed by David O'Leary. He took them to the semi-finals of the Champions League, which was an unbelievable achievement! Leeds returned to playing the level of football expected of them. I love the bright yellow and stand-out sponsor that makes this strip so memorable.
Leicester City 2015/16 (H)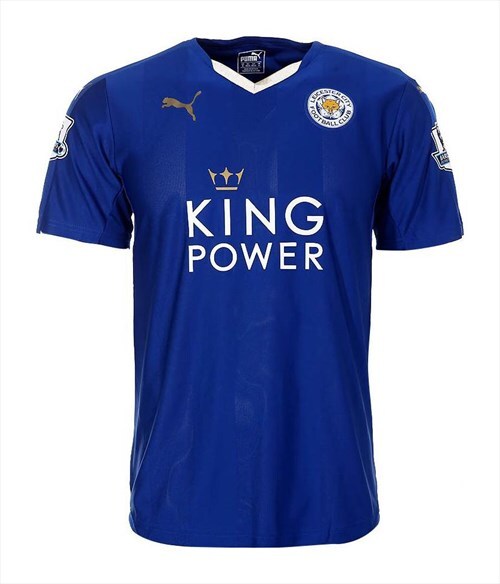 The underdog team with impossible odds of winning the Premier League becoming champions makes for one of the greatest ever stories in football. The shirt is simplistic, smart and looks classy which is well-fitting for a title-winning season. I could have picked one of the noughties strips with Walkers as the sponsor but it only felt right for it to be this one.
Liverpool 1995/96 (H)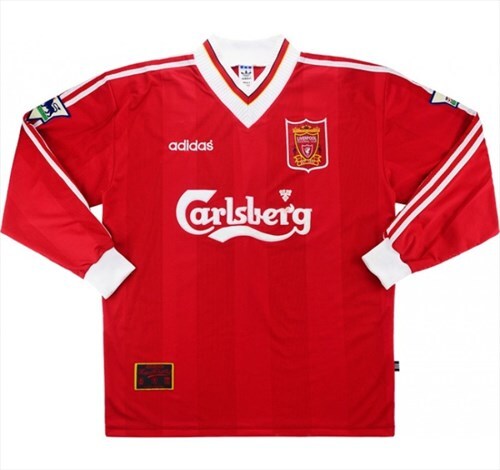 Liverpool fans have seen some stunning designs over the years. Even though you would not think that there was much to be done to mix up a block red kit, this does stand out. The badge placed in a shield is majestic and that collar is unbelievable! It is so thick and eye-catching. Some great youngsters came through and it was worn in that inspiring game against Newcastle that ended 4-3 to Liverpool!
Manchester City 1993/95 (H)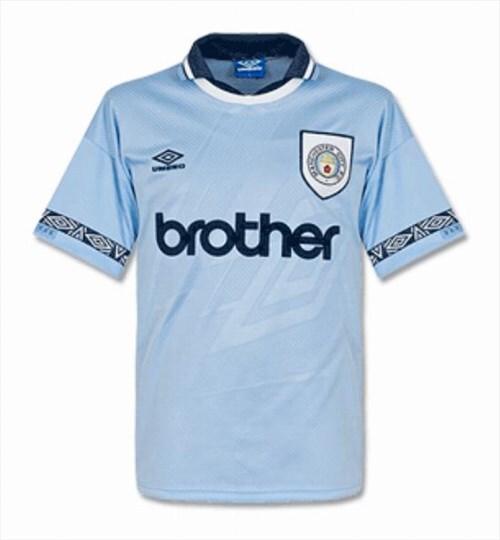 Yes, yes, yes I know that it wasn't my first in my favourite City shirts of all time blog but, if I look only at the shirts in the premier league era, this is one of our nicest shirts. Plus I am only considering the aesthetics here and not my personal memories of the shirt. I think this is an absolute blinder even if the team's performance did not match.
Manchester United 1998/00 (H)


This a classic. Plus, they were an absolute force at the time. As a city fan, this makes me feel uneasy but I cannot deny that they were one of the best teams in Europe. The beautiful shirt matched their stunning tactics and performance. It is such a recognisable and iconic strip.
Newcastle United 1995/96 (A)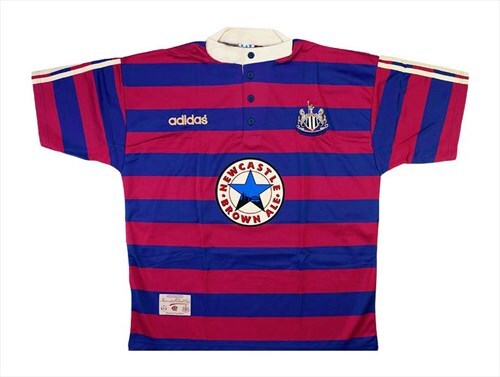 The horizontal stripes are what drew me to this shirt. I enjoy the colouring of it too. The old-school Adidas logo written out as 'Adidas' is a prominent feature that I favour. It was a smashing time to be a Newcastle fan also so this makes the shirt even more iconic.
Sheffield United 2006/07 (H)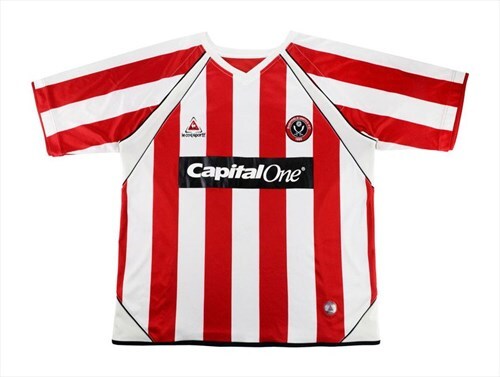 I found that Sheffield United shirts do not move away from the classic template kit so none were an obvious favourite. I was going to choose this season's away kit but I decided to choose a shirt from when I first remember the team in the Premier League. They were managed by Neil Warnock and there was a lot of drama towards the end of the season. This was so captivating that this shirt will be forever imprinted in my mind even if this is not for the reasons a blade would approve of.
Southampton 1997/99 (H)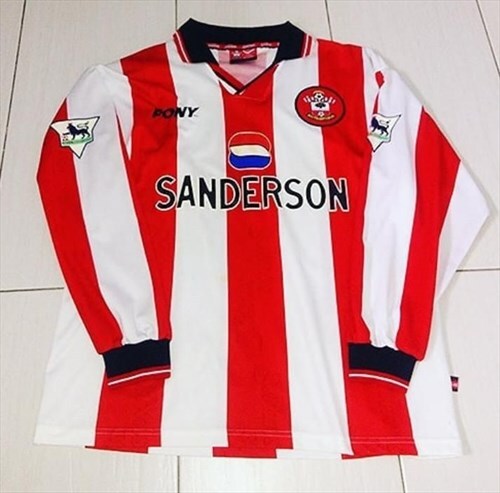 Although this is a similar concept to Sheffield United's home shirt this one is massively enhanced by the Sanderson sponsor, the long sleeves and the classic, thicker material. It was worn by one of the greatest English players, Matt Le Tissier. He single-handedly carried Southampton and made this shirt supreme.
Tottenham Hotspur 2002/04 (H)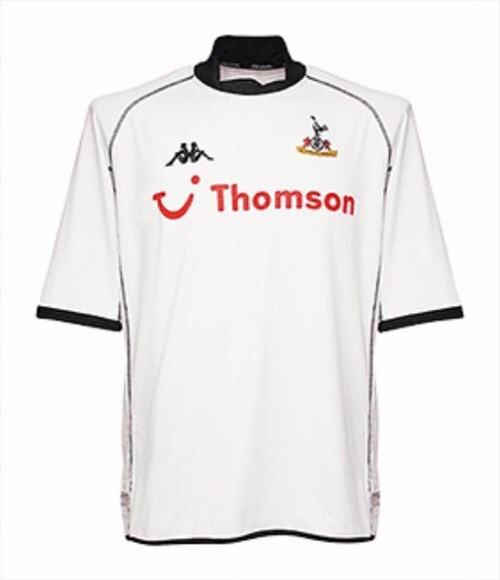 A spurs fan may opt for a different choice but this Kappa shirt is my favourite. Probably because I think Kappa are the best shirt manufacturers. I appreciate the simple design and when I was growing up, it sticks in my mind as the only skin-tight shirt at the time.
West Brom 2004/05 (H)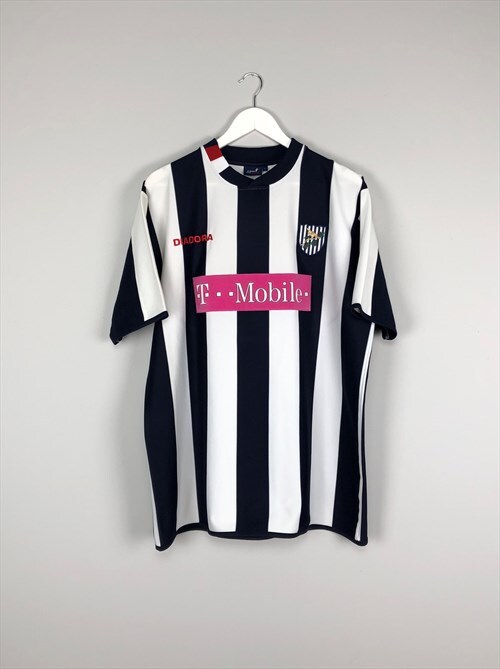 West Brom aren't a team I have followed closely. I only know that they yo-yo between divisions. This season was different though. Although, bottom at Christmas and facing relegation, the season miraculously turned around on the last day of the season. Kieran Richardson & Rob Earnshaw, both wearing this shirt, were swamped by fans. What a time to be a baggie!
West Ham 2001/03 (H)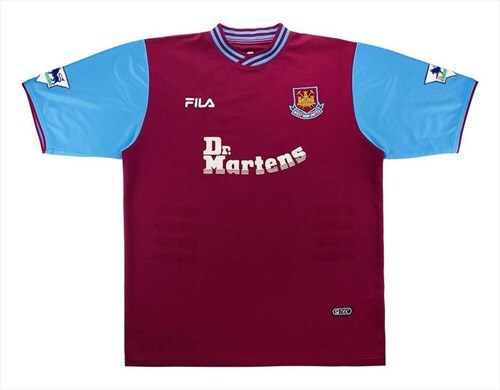 A cult classic for West Ham fans. The sponsor is eye-catching. An unbelievable collar and the stripes are amazingly stunning. Fila created an absolute belter! They managed to make the traditional colours of West Ham lively, refreshing and new.
Wolves 2003/04 (A)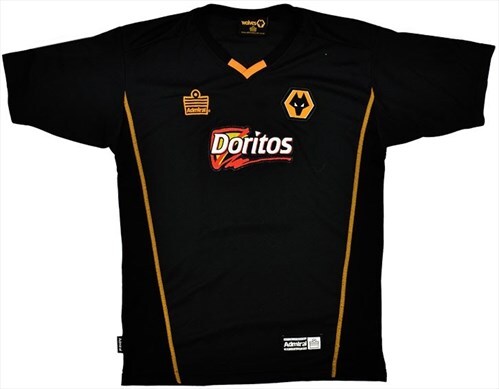 I love a good sponsor if you didn't know already! The Doritos sponsor takes this shirt from your average plain black away shirt to something so quirky, remarkable and memorable! Admirable did a great job it's a shame that they aren't in charge of designing a lot more shirts than they do.