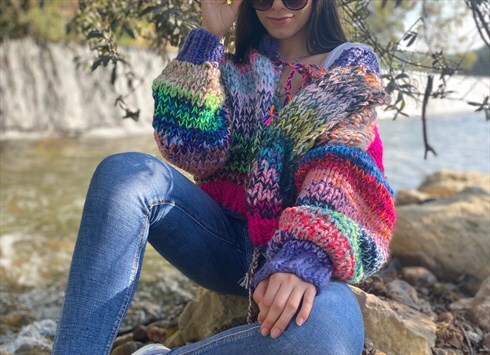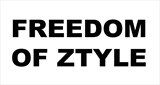 Kington, UK
Freedom of Ztyle (FOZi) celebrate Unique and Creative Style with our sustainable and ethical fashion...
Vintage the Modern way!
Do you find yourself browsing among vintage pieces but not sure how or where to wear them to?
Do you often say "I wish I could pull that off" or "im not sure it would look good on me"
Do you think vintage are old style clothes that doesnt suit your modern ways?
WELL- LOOK NO FURTHER!
It is so super easy to breath new fresh life into your vintage and make it look modern and edgy! And the BEST part about wearing vintage is that NOONE else will have it and EVERYONE ELSE will want one! AND THEY CANT GET IT down the highstreet!
Have a look at how I have styled these vintage pieces and then ask yourself again- "can I pull it off?" YES YOU CAN!!!!

Monochrome colours make vintage look modern, Easy! Look at this 1980's black double breasted jacket over a 1970's white minidress! Team with Breton stripes in black and white and you cant get more modern!

Have a pair of vintage trousers you never wear? Roll up the legs and get those heels on! These bad boys are 1980's norma kamali satin trousers! Might as well be Topshop!!

1940's in a modern way- a sash belt (from Vagabond Van I might add), a funky washed leather bag and cool ankle socks in heels! Good to go!

This 90's skirt suit gets a major lift with the right accessories! Tie-Check! Pearls chanel style- check! high heels- check! and the modern stripe jumper instead of a boring shirt-CHECK!

This look is so COOL! 1940's style houndstooth skirt suit with a futuristic silver jumper and – wait for it- CONVERSE! Yes baby! Thats right! Sneaky sneakers is the right thing for modernising vintage! Just take a look at the last picture: 70's playsuit with white converse! So wrong it is super right!