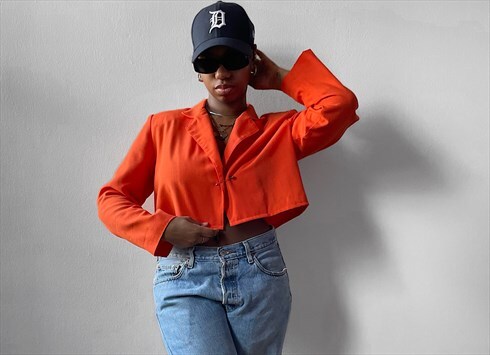 Detroit, USA
Follow us on Instagram @FYREVINTAGE We are a sustainable lifestyle vintage clothing brand focused on...
Welcome to FYRE Vintage
Hey Everyone! I'm Dayna the owner and creative director of FYRE Vintage! My shop is a representation of my personal style. I am attracted by opposites and love mixing hard/soft and masculine/feminine pieces. Our tag line is STREET + CHIC which encompasses the duality of our FYRE customer. I hope you enjoy these pieces as much as I do!
Follow me on Instagram @daynabyday
Follow FYRE on Instagram @fyrevintage
Tag us in your outfit post to be featured on our feed!