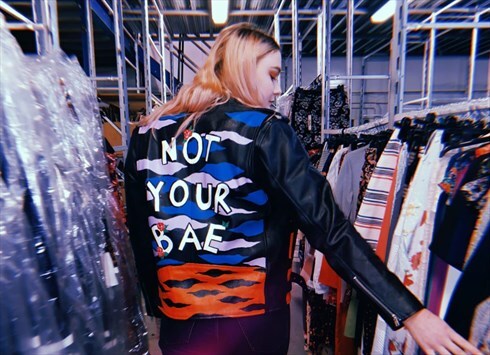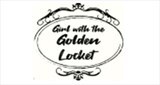 London, UK
SUSTAINABLE. SECOND LIFE. SASS. Up-cycled Pre-loved Clothing & Accessories With Hand Embroidery or...
MY LATEST CRUSH...TIE DYE
Incredibly Short Story On The History Of Tie Dye…
Tied & dyed is an ancient resist dye technique which was made universally popular during the 1960's by hippies protesting the Vietnam War in the United States. We've all seen the stereotypical psychedelic swirls of rainbow colour, however we easily forget this vibrant trend rejected social conformity, inspired others to join in anti-war marches & of course celebrated free love!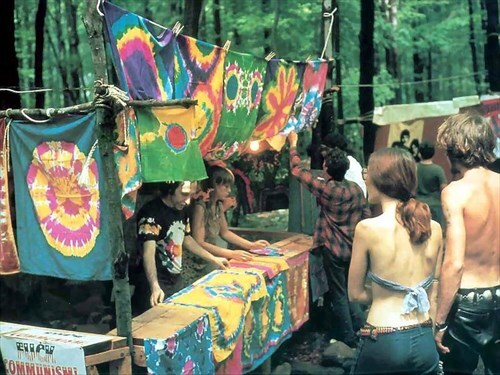 Tie Dye was revisited in the 1990's but this time with a cool and trendy agenda. Now again we are playing with tie dye, reclaiming vintage & all becoming inspired to partake in some self satisfying home crafting.
Process & Mess…
There are many ways to complete this effect with hundreds of how to YouTube videos at your disposal. For my latest collection I used an everyday home appliance of bleach, a bucket borrowed from my housemate and some pinched office supplies of elastic bands. Utilising bleach as opposed to adding a new colour dye, has given a grungy twist on the traditional roots of tie dye. As you can see from our boutique's latest stock, I have reworked plain discarded t-shirts into a clothing item which should be the basis of everyone's summer festival attire!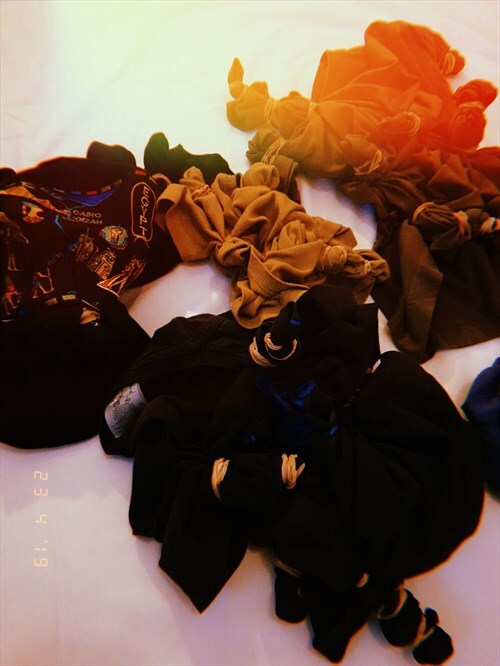 I Just Really Love Tie Dye…
The reasoning for my personal love of this textile skill is the beauty of its uncontrollable end result. Rubber bands allow you to experiment where you hope to retain the original colour, and create endless new patterns without fear that no two items will look the same once complete. There is something truly magical, to walk in the awareness of no one owning an identical copy of your look. An experience which does not have to damage your bank account or have a high cost price on our carbon footprints.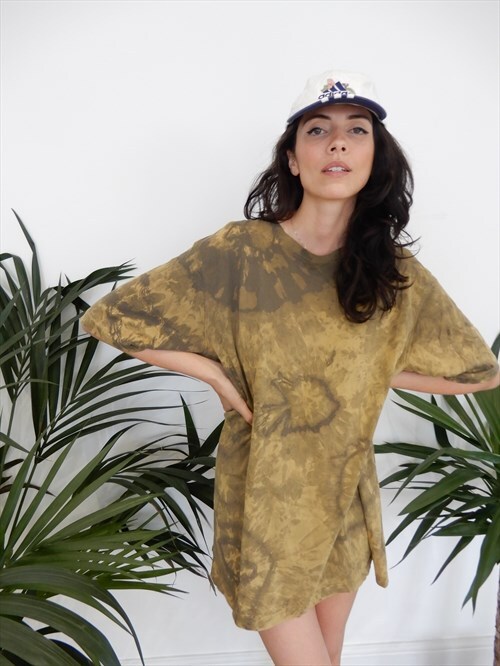 A MINI RANT WHICH TIES IN WITH THIS BLOG, I PROMISE…
Too often are high street stores recreating the vintage up-cycled look with misconceptions of the garments origin, it's ethical fashion story or simply they are overcharging for a 'cropped' raw hem finish. The purpose of all my stock is to showcase how sustainable fashion can be fun & creative. Tie dye is a pronounced example of Girl With Golden Lockets ethos & aspirations, one in which we hope you can buy into with us!
Please browse our selection of reworked t-shirts, ranging from sportswear to 90's tourist trip styles or alternatively put on some rubber gloves yourself to try out at home & see how self rewarding it can be to regenerate your unloved fashion pieces!