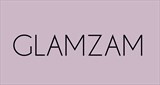 London, UK
We're the girly girls' go to glam boutique for a mix of the best statement accessories.We're the queens...
Cupid Calling
14 February , Valentines day . Love it , hate it , call it cliche – this day of love is is celebrated all over the world.
Red is a dynamic and passionate colour . Associated with love , rage and courage. It has a high emotional impact , and happens to be one of my favourite colours! Enjoy some beautiful images from Pinterest & a few of Glamzam's new red dreeses.
Stay glam ,
XO