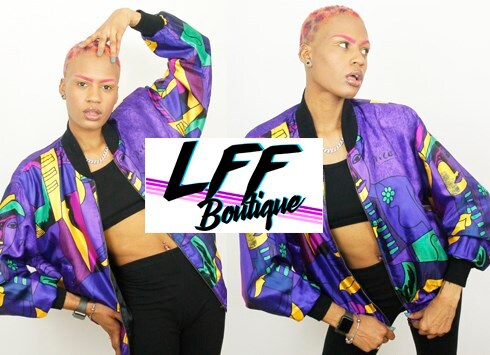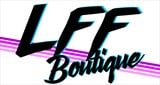 Birmingham, UK
Live for Fashion Boutique! Bright statement vintage, curated accessories & independent branded clothing...
CAMDEN POP UP SHOP ALERT!! LFF Boutique x An Original Leroy
YASSSSS!!! Camden Town we just couldn't stay away!
We had an awesome time at our pop up shop on Camden High street last year and now we are back with more space and we are bringing a friend!
Our Spring/ Summer Pop Blast collection and loads more awesome vintage will be ready and waiting to buy so expect 80′s and 90′s bright graphic patterns clashed with gorgeous pastel prints. Full of bright, fun and fresh colours and vintage pieces that will add life to any outfit! With pieces currently available through our site and Asos Marketplace Boutique!
Shop the collection here https://marketplace.asos.com/boutique/lff-boutique?tab=all
See our lookbook and inspiration behind our Pop Blast Collection here: http://www.lffboutique.com/look-book
http://www.pinterest.com/lffboutique/pop/
You can catch us at Collective 69 Camden High Street from the 8th- 20th of April along with an awesome new fashion and lifestyle brand An Original Leroy! Follow and Like us for more updates!
Facebok: https://www.facebook.com/pages/LFF-Boutique/385575351501938
Twitter: https://twitter.com/LFFBoutique
An Original Leroy launched in early 2014 by tastemaker and fashionista at large Natasha Wright. An Original Leroy is brash, bold and unapologetic. A street luxe aesthetic, clashing prints and mismatched textures create a feast for the eyes and an assault on the senses. The highly creative unisex clothing and lifestyle brand has been something of a labour of love that Natasha had longed to do since her days studying at Central Saint Martins. Through the label she fuses her love of nostalgic pop culture, Art, photography, music and couture with her classical training to mesmerizing effect.
Referencing streetwear through the decades and with the mantra
'De-constructed clothes for very constructive people' An Original Leroy is both compelling and distinctive, adding its unique retro-futuristic take on the contemporary fashion scene.
The début collection 'smash and grab' draws on a diverse range of influences observed from the art gallery to the alley way and everywhere in between, logo culture, traditional African print, blow up plastic dolls, 90's hip hop iconography and Egyptian hieroglyphics all get The 'Original Leroy' treatment. Bad-ass colour clashing, statement graphics and strong silhouettes are used to full effect across a full range of separates including unisex sweat tops, bottoms, vests, tops, and across womenswear separates including body-con dresses, bralets, crop tops, unitards and skirts
Join the An Original Leroy buzz!
Web: http://www.anoriginalleroy.com/
Facebook:https://www.facebook.com/pages/An-Original-Leroy/587091318037858
Twitter:https://twitter.com/AnOriginalLeroy
We can't wait to see you guys! The countdown starts now Camden Town GET READY!!!!
Love LFF & An Original Leroy
XOXO